Hospitality
...is our highest priority.
At our 3-star hotel and Franconian restaurant.
Hotel "Zum Benediktiner" is located in the heart of the Franconian winelands. Enjoy tranquillity and comfort in the mild climate along the river Main. Our 3-star hotel has rooms for everyone, be it for active holidays or for conferences, with senior-friendly and barrier-free amenities.
At our Franconian restaurant, we prefer to cook with seasonal and regional ingredients. Take a seat in the historic restaurant or in the lovingly landscaped beer garden directly opposite the famous Münsterschwarzach monastery.
Our opening hours.
Kitchen hours: 11h30 to 14h00 and 17h30 to 21h00
Mondays, Tuesdays and Fridays, Saturdays, Sundays and public holidays
from 11h30 to 14h30 and from 17h30 to 22h00
Wednesdays and Thursdays from 17h30 to 22h00
We will also open on Thursday, 20 July
from 12h00 - 14h30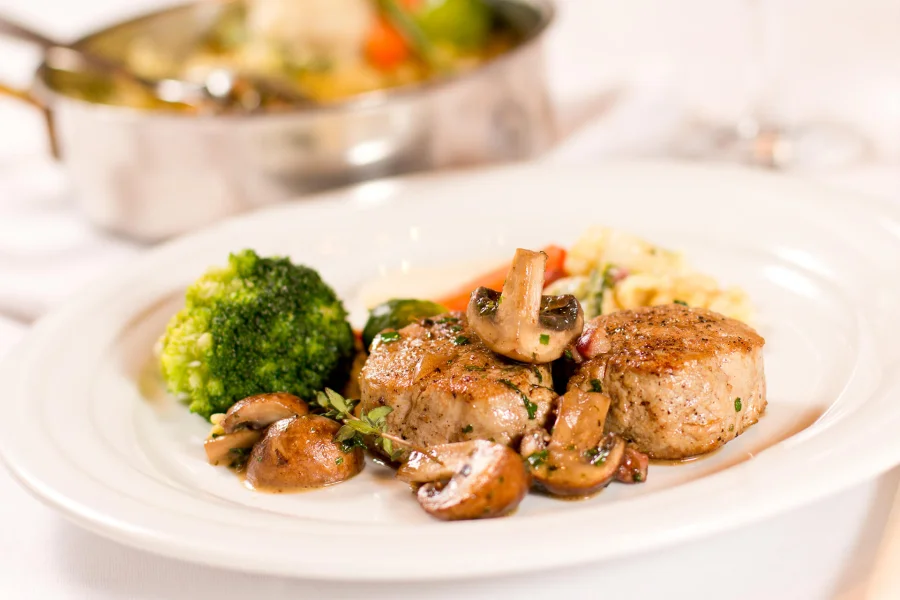 Current menu
Here you can find our current menu.
You are also welcome to pre-order our dishes for take-away.
Please bring along suitable food containers.